What's Up Wednesday is a weekly meme for readers and writers to give updates on what's happening in their lives. If you want to find out to find out more check out
Jamie Morrow's blog
and sign up.
What I'm Reading:
I finished two books this week
Lola and the Boy Next Door
by Stephanie Perkins and
Let the Sky Fall
by Shannon Messenger. Both gave me feels in their own special way. I'm currently reading
The Lost Hero
the first book in the
Heroes of Olympus
series. I read all the Percy Jackson books in high school and I'm glad I can visit Camp Half-Blood once again.
What I'm Writing:
I'm over halfway through
Suspension of Disbelief
revisions and my timeline is all screwed up. Originally the book took place over the course of six months, but I ran into a road block when I realized that winter happens. My MC has earth powers, the cold defiantly affects her. So now I have to incorporate the weather. On the plus side it did allow me to add a Halloween dance scene, where a lot of their classmates were dressed like their superhero personas. All and all I'm having a lot of fun with it. Once WriteOnCon is over, I'm going to put the pedal to the metal. I go back to school soon and my free time will be limited.
What Inspires Me Right Now:
No. Just no.
What Else and I've Been Up To:
If you follow me on twitter (@laboyden) you already knowWriteOnCon has invaded my life. If you don't know what that is right now stop what you're doing and
CHECK IT OUT!
I'm all over the forums and tweeting like a madwoman. I enjoy reading everybody's work and giving feedback. I posted my first 250 words, the first 5 pages and a really rough query of
Suspension of Disbelief
. I didn't have a query until yesterday, but I wanted to get feedback so I can know which direction to take. No responses yet and right now it's buried deep in the forums. But I'm sure someone will get to it eventually. I got some positive feedback on my other post. It was the confidence boost I needed. If you're attending the conference and would like to take a look at my threads here are the links.
Query
1st 250 Words
1st 5 Pages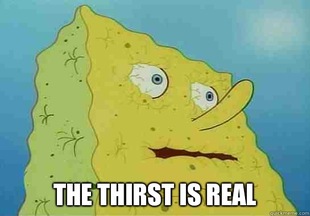 Well that's what's up with me? How are you doing?